Welcome to the SCAN section website!
SCAN is the English speaking section of INSA Lyon. It contains both French students with a good level of English and international students. It spans a period of two years (the entire FIMI cycle). One of the goals of SCAN is to foster a multicultural environment where English is the communication tool for both students and teachers. SCAN core-educational program is the same as offered in the INSA classical preparatory level but it also includes a cultural perspective. 
You will find here some useful content about your life at INSA Lyon and more specifically as a SCAN student. The section has its very own events such as an additional integration weekend (WISC), Pi day, SCAN barbecue and many others throughout the year. If you're already a SCAN student and want to have access to our private documentation, log yourself by clicking on log in by using CAS.
You can follow the section on Instagram, Facebook, Twitter and Linkedin.
If you want to contact the people in charge of the website, click here.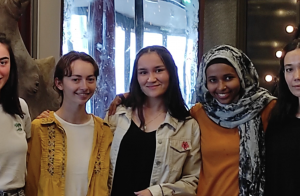 - 25/06/2022
Radio Show - Interview of Atifa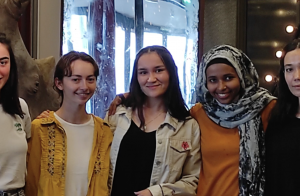 - 25/06/2022
Radio Show - Interview of Shegoufa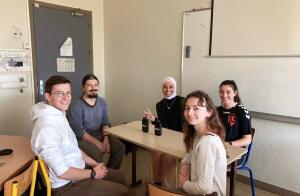 - 19/05/2022
Radio Show 05/05/2022 - Interview of Mr. Pujol
Toutes les actualités