SCAN Options
Over the Rainbow Nation by Krystyna Irvine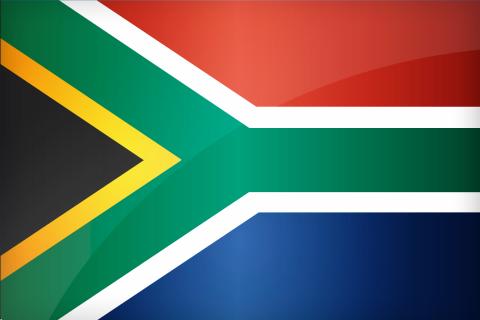 If you have any interest in South African culture, its history or simply by curiosity, this option is for you. During 6 weeks, you will be taught by an enthusiastic native-born African teacher (born in Zimbabwe and who lived in South Africa for years). You will learnabout tribes, traditions, language, Apartheid, colonies and above all, you will have the opportunity to watch movies on those subjects. By the end, you are expected to prepare a group presentation on a theme of your choice about South Africa.
SCAN Radio Air by Berthold Mader 
This option will require you to give free rein to your imagination: every week, along with your team of chroniclers, you will give a 30 minutes podcast,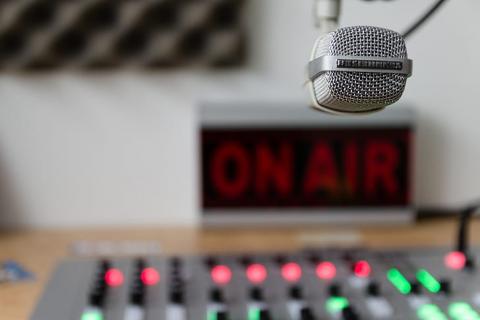 previously prepared, broadcast live. The emission is hosted by Gatsun's studios located in the J building where you have access to professional equipment. Each of the podcasts is at least listened to by the SCAN the Web group and teacher but you can also share the link of the live show with anyone you want if you wish to.
SCAN the Web by Berthold Mader
This team is in charge of keeping up to date the scan.insa-lyon website. There, you can find former IE subjects and correction, tremendous articles, pictures of SCAN high times (WISC, Secret Santa, Pi day,..) and many other interesting things, all of them uploaded by the students of the option. 
A new activity is added to scan on the web! The maintenance of the official Instagram and Facebook accounts of scan. Your role? Post photos, stories, memes... basically do communication and bring visibility to SCAN. 
Public Speaking by Erin Tremouilhac 
It is here that you will learn how to declaim great speeches. Based on the talking skills, you are taught how to behave, to express,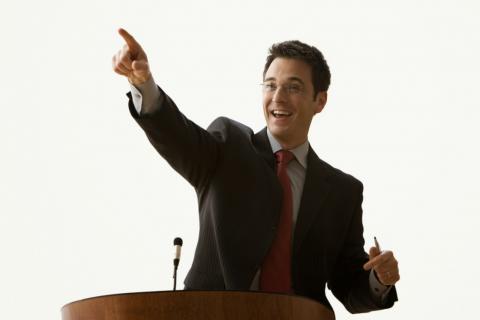 to vary your tone, in order to make an oral presentation as "entertaining" as possible. In other words, this is your way to become a great orator. The final evaluation takes the form a timed speech you must perform in front of your group and teacher, on any subject you like.
MUN by Siobhan Wegeler  
Created in 1945, the UN is an international organisation of sovereign states, containing nearly every country in the world. Currently there are 193
UN member states.
Students around the world take part in Model UN conferences. These events are a simulation of UN meetings usually based on the Security Council or General Assembly committees. Participants assume the role of national ambassadors or representatives to debate and seek to solve global issues and crises that face the world today.
Cognitive Science: Mind, Brain and Behaviour by Lorna Fitzpatrick
The goal of cognitive science – and of this course – is to understand how the mind works. Trying to understand our own minds is per
haps the most ambitious and exciting (and difficult) project in all of science. As well as a brief synthesis of the relevant theory, we will look at the results of the experimental methods from psychology and language studies so as explore the nature of mental processes such as perception, reasoning, memory, attention, language, intelligence, morality  and even love and attraction.
The aim is to shed light on the participant's reasoning processes in relation to one of the topics covered (stereotype formation; confirmation bias; converting symbols to concepts etc.) and so to gain critical awareness and understanding of your own thinking and learning.
Back To the Future by Krystyna Irvine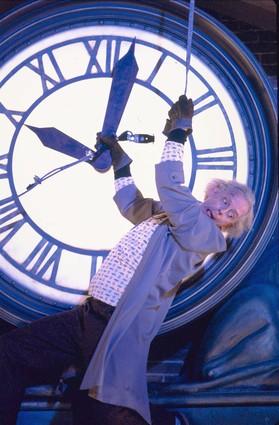 Run by the same teacher as Over The Rainbow Nation, this 2nd-semester option will take you in the future. The option begins with a movie and a lot of examples of people who tried to figure out what our future will be. From aliens invasion to human evolution, you will hear about the most famous theories on the subject. In the end, you will have to give a presentation by group on what is your opinion about where we will be in hundreds of years. You are actually expected to come up with the most unusual ideas to prepare the best presentation you can.
Profiling SCAN by Siobhan Wegeler
It is probably the most diverse option, taking place only in the 2nd semester as well. In this module, you can join a team in charge of an aspect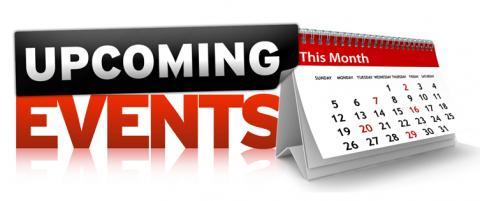 of SCAN communication. You can organize the SCAN barbecue, create the posters for the section's promotion towards classics 1st years, design the SCAN teeshirts, organize the WISC. This is the opportunity to work as a team on concrete tasks, get in contact with unknown persons, get some responsibilities,… And eventually, you are evaluated (or not) on the success of your event or production!
Multi-media Yearbook by Erin Tremouilhac
Every year, SCAN students are given a Yearbook: a printed magazine which gathers shameful pictures, SCAN events' souvenirs, something you can keep and that will remind you of your SCAN years forever. It is done by the students of this option, who spend 6 weeks finding the needed elements, pictures, stories, for the content, and then organizing the layout of the thing.
Golden Age of Television by Jeannie Jouffroy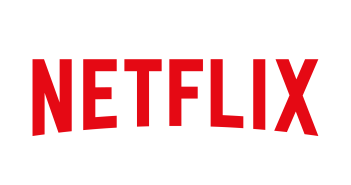 If you are a serial series-addict and you're not against discovering new ones then this optional lecture is for you. The six-week program will be evaluated on a 20-minute clip you will have to present with your group to the class by the end of the option. This video clip has to be made of some extracts of your choice of the series you are introducing, the ones you think are the most interesting, the most entertaining, the ones that will make the other students want to watch it. You will have to raise awareness on specific topics that particularly stood out when watching, topics or thematics that enable the audience to ask questions about society facts, challenge historical aspects, displayed values or even discuss the complexity of a specific character, etc, which reveals itself very enriching at the end.
Face to Face by Cindy Garçon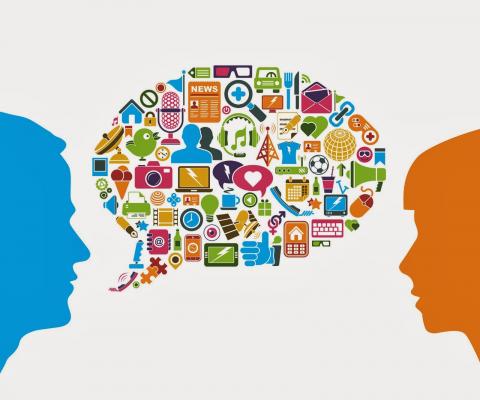 In this option, you will basically learn about "interpersonal communication". If you don't know what it is, no problem: the option is about learning about it. You will study parts of a book on the topic, which is how you will be continuously evaluated every week (some questions to answer every week). From this, you will understand how to interpret people's behaviour while talking directly to you, what their tone means, etc.
Close Encounters by Cindy Garçon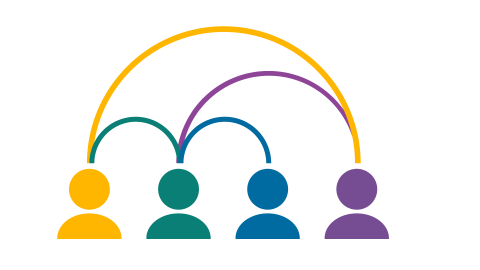 This is an option where you will try to figure out why people interact the way they do. You especially study inter-gender interactions, compare your reactions to different situations with the others' ones. You will have articles to read between sessions, and then some questions about them to hand in as evaluation. You also fill in tests that rely on statistics about gender to see how meaningful they are.
FORMER OPTIONS
Negotiating by Siobhan Wegeler

For 6 weeks in this option, you will be provided with interesting technics and skills about how to lead a negotiation. Every week, you are given one or several situations, involving 2 sides: alone or in a team, you learn how to prepare a negotiation, find arguments, decide what matters the most,… for one of those sides. Then, you get confronted with another team or person and try to find a win-win situation. In the end, you will be evaluated on a final negotiation, bigger than any of those you might have conducted.
Engineering and Activism by Jeannie Jouffroy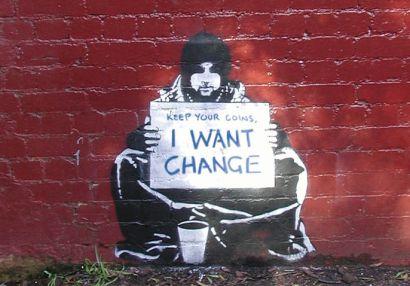 This 1st-semester option deals with the issue of society today. The first hours are devoted to researches on different chosen topics (school accessibility for girls in the world, environment policy,…). Then you are asked to choose one subject that really interests you, and create a presentation about it: you must either suggest solutions to the problem you are dealing with or explain one already found. Some of the students also extended their option since they started a project: writing a story in relation to orphans in an Indian school, organizing collect with the Sopita association,…